The Things Fire Restoration Helps Fix in Tarrytown Properties
6/14/2022 (Permalink)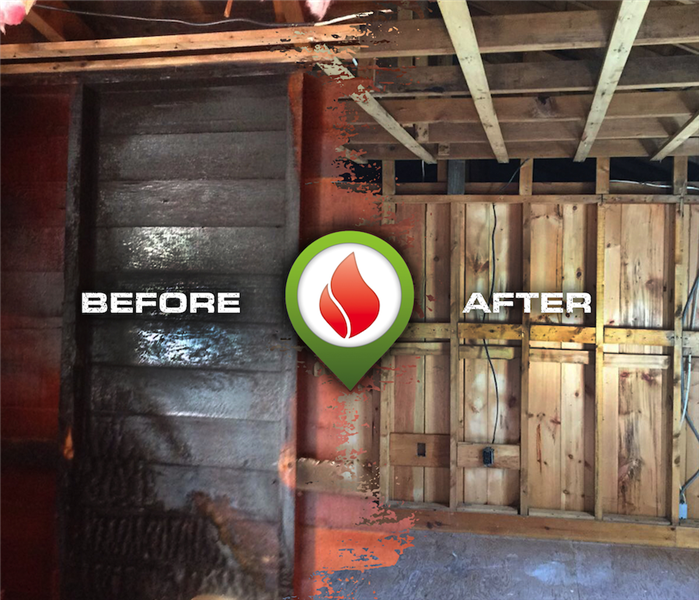 Fire damage restoration for your Tarrytown home should be handled by SERVPRO. We are here 24/7 365 days a year.
SERVPRO Offers Handy Fire Damage Solutions in Tarrytown
Excessive heat and flames consume materials reducing them to ash and soot. Several other changes also develop within the property. Fire restoration removes the destroyed materials and repairs the salvageable ones for a Tarrytown property to regain its preloss state.
Executing fire restoration in Tarrytown homes is challenging because you might miss some damages or cause new problems. Prior knowledge of what the renovation process should fix can help prevent such negative outcomes. SERVPRO provides a highly experienced team that can address all fire-related issues.

Likely problems after a fire include:
Melted, warped, or damaged pipes
Damaged electrical system
Compromised air ducts
Warped trim and floor
Since most utilities, including electricity, water, and HVAC systems, are turned off during the fire, it is easy to miss or overlook the fire's effects on them. Such oversight can lead to severe future problems like leaks or electrical mishaps. Our SERVPRO technicians help strip off the electrical system, including cables, outlets, and lights. We also check whether water is flowing well through pipes. We can also use thermal cameras to check for hidden leaks in pipes enclosed in walls.
Restoring Pre-loss Conditions After Fire Damage
Some of the problems left by the fire may not be that severe, but they are inconveniencing. For instance, if you keep tripping over a raised part of the floor or if the doors or windows no longer fit in properly, you will not enjoy staying in your home as usual. Residue smells, and particulate matter also diminishes the indoor air quality making it uncomfortable to stay indoors. Our SERVPRO crews consider your general comfort when doing restoration, thus taking action to resolve situations that might inconvenience you. Our SERVPRO technicians perform controlled demolition to remove warped floorboards and door or window trim. We also take action to restore air quality by running air filtration devices on the property.
Essential filters in an air filtration device
Pleated filters
HEPA filters
Activated charcoal filters
SERVPRO of Tarrytown / Elmsford is a reliable partner to call when you need fire damage restoration services. Call us at (914) 358-9000 for assistance. We're Faster To Any Size Disaster.